It is currently summer in the South, and strawberries are super-inexpensive. I walked into my local Publix the other day (for something completely unrelated) and my senses were immediately bombarded with all things strawberry. I don't have any experience in selling groceries, but I'm pretty sure that the powers-that-be put extra-delicious and extra-wonderful smelling things in the very front of the store. It makes people want to buy them. Well, I guess I can't speak for all people, but it makes me want to buy them. And on this particular trip into my local Publix, I ended up buying four pints of strawberries. They weren't on my list. I had no plans for them. But they ended up in my refrigerator an hour later.
Disclosure: Please know that some of the links in this post are affiliate links and if you go through them to make a purchase I will earn a commission. For more information, please click here. Thank you.
Jump to Recipe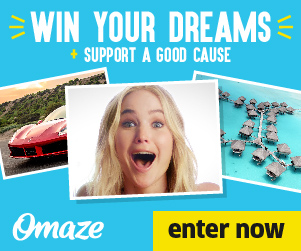 There is a reason I'm bringing this up. I knew I had a ton of strawberries for Mr. Night Owl and myself to go through quickly, and I was having a brain fart. Then it hit me: Strawberry Shortcake! Now, I have lived in a few different regions of the United States over the years, and it seems to me that each region does their strawberry shortcake a little differently… some people use angel food cake. Some use biscuits. Some use pound cake. I am firmly on #TeamPoundCake.
Enter: The Pound Cake of Champions!
So, I went to my trusty box of family recipes and found my aunt's recipe for Cream Cheese Pound Cake. I'd never made it before, but I just happened to have all the ingredients, so I decided to give it a shot.
Y'all. This is possibly the gold standard in pound cakes. In fact, I'm going to go out on a limb and say that this recipe made the best pound cake I have ever tasted. Also? It makes a LARGE cake. For the two of us, this pound cake lasted a little over a week and stayed moist and delicious. You be the judge, though, ok? After you make this thing of beauty and use it for your strawberry shortcake (or whatever… I'm not telling you how to eat your cake…) leave me a comment and let me know what you think. For real.
Quick note:
The hour and a half that this cake baked was a bit frightening for me. Why? Ok… cakes rise when they bake. It's kinda part of the process. And this particular cake basically came to the top of the cake pan before it baked. I fully expected a massive mess in the bottom of my oven. Long story short, pound cakes don't rise that much, and there was no mess to clean up afterward. It did come above the line of the pan, and kinda "muffin topped" if you get my drift, but it was perfect. Absolutely perfect. I don't know if this was lucky though, so make sure you put a cookie sheet on the rack below the cake as it bakes, just in case. Cool?
Oh, and if you're wondering about that pretty blue cake pan I used for this, it's my Pampered Chef Fluted Cake Pan! To say I love it is a bit of an understatement… read about the pan here!
Cream Cheese Pound Cake
Ingredients
3

sticks butter

softened

8

oz

brick cream cheese

softened

3

cups

sugar

6

eggs

3

cups

all-purpose flour
Instructions
Grease and flour a bundt pan well. Preheat your oven to 325F. Cream butter and cream cheese until fluffy. Add sugar, and eggs, one at a time. Add flour, mixing about a cup in at a time. Add

vanilla

, and mix batter another minute longer, until well combined and light.

Spoon into prepared bundt pan, and shake/tap pan on counter to ensure that there are no air pockets. Place in center of oven.

Bake for 1 1/2 hours. When completed, allow to cool for ten minutes in the pan, before removing from pan and cooling the rest of the way on cooling rack.

Enjoy!
Notes
This cake batter will come to the top of the pan. You may feel a little safer baking it by placing a baking sheet on the rack below it in the oven. Mine did not overflow, but better safe than sorry.
If you enjoyed this recipe (and tell me all about it in the comments below!), be sure to check out all my other Sip Dash Savor recipes here!