There's not much better than pancakes on the weekend!
There's a funny thing about pancakes… unless you are a professional chef with a specially sized ladle portioning out the batter, each pancake is kinda like a snowflake. They all have their own shape, their own size, and their own thickness. It is what it is. I don't fight it. That said, as a blogger who is sharing information about her family's old-fashioned recipes, it is REALLY HARD to figure out serving sizes and whatnot when dealing with pancakes. So. If you're going by the information in this buttermilk pancakes recipe, it may or may not be exact.
Disclosure: Please know that some of the links in this post are affiliate links and if you go through them to make a purchase I will earn a commission. For more information, please click here. Thank you.
Jump to Recipe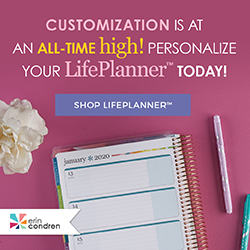 With that in mind, each time I've made these, I've ended up with about eight decently-sized pancakes. They're not plate-sized. They're not silver-dollar. They're…. pancakes. Serve them alone, and you feed two adults very well. Serve them with the fixin's (sausage, eggs, yadda-yadda…), and you'll serve a family of four.
Funny side-story… when my aunt and uncle were first dating back a million years ago, my aunt brought him over to my grandparents' house for breakfast. Grandma was fixing pancakes. She asked him how many he wanted. Now, my uncle's mom always made silver-dollar sized pancakes, so he asked for twenty-four. Well, Grandma made him 24 pancakes. Apparently, he turned a little green by the time he got around to eating number 20, but he was trying to impress the family by eating what he asked for. I can only imagine the conversation around that table that day… long story short, know what you're asking for when someone you don't know is making ya pancakes, I guess.
On to the recipe!
A couple of notes… I always use the butter-flavored Crisco. To me, it just adds a little extra flavor that is hard to beat. I melt mine in a double-burner because I don't have a microwave. If you're using a microwave, I guess melt it as you would butter… I really don't know, because I've never done it that way. Also, if you don't have or can't find buttermilk, you can substitute it by adding a tablespoon of vinegar or lemon juice to each cup of regular milk and letting it sit a few minutes before you use it. It won't be authentic, but it'll work.
Buttermilk Pancakes
Ingredients
Wet Ingredients
2

eggs

1 3/4

cups

buttermilk

1/4

cup

Crisco shortening

melted
Instructions
Instructions
Sift together the flour, baking soda, sugar, salt, and

cinnamon

in a medium bowl. Set aside.

Beat the eggs, then add the milk and

vanilla

. Whisk in the melted shortening.

Slowly add the wet ingredients to the dry ingredients.

Stir ONLY until smooth. Don't overstir!

Cook in a hot griddle that has a little butter in it.

Serve with your favorite pancake toppings… Enjoy!
If you enjoyed this recipe (and tell me all about it in the comments below!), be sure to check out all my other Sip Dash Savor recipes here!