Fresh yeast rolls straight from the oven…
…with a little pat of butter melted on each one… can there really be much better? I contend that there really isn't.
I fondly remember watching my mom make these dinner rolls when I was a kid. She would mix, and kneed-kneed-kneed, then let them rise… when they finally got in the oven, we'd sit there and stare through the little window and watch them gently brown while the house filled with the heavenly aroma of fresh-baked bread. When they finally came out, I'd watch her methodically brush a little melted butter to the tops of each, and they would glisten and beckon us to eat them immediately. But waiting was the name of the game… and a couple hours later, around the dinner table, we would each finally enjoy our little treat.
Disclosure: Please know that some of the links in this post are affiliate links and if you go through them to make a purchase I will earn a commission. For more information, please click here. Thank you.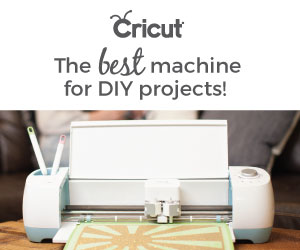 Now, before I go on much further, let me just make one thing clear. These rolls are not intended for those on gluten-free or keto-friendly diets. Let's face it… not many of my family recipes are. It's just not the way people ate 40, 60, 80 years ago. To be honest, it's not really the way I eat today. I'm sure if my health called for it, I would dramatically change the way I eat, but I really don't have a problem with eating a fresh-baked from scratch dinner roll once every couple of nights with dinner. But if you're needing something with fewer carbs… well, this isn't the recipe for you. I promise, I will have recipes here that will work better for you, but today's isn't the one.
Let's get baking!
Now, my mom had no choice but to make these little morsels of heaven completely by hand, with lots of labor-heavy mixing and kneading involved. I, on the other hand, was blessed with an amazing husband who gave me a Kitchen Aid stand mixer for Christmas a few years ago, and I have learned to fully appreciate every single nuance of this wonder machine. I use it almost daily (um, I cook a lot…), and it has made my time in the kitchen that much more enjoyable and less back-breaking. If you have not invested in a Kitchen Aid yet, I highly suggest it.
With that said, as you can probably imagine, my bread making primarily happens with the help of my trusty Kitchen Aid. For my wet ingredients, I attach my balloon whisk attachment and let the mixer do the work. Make sure you allow the wet ingredients to cool about 10 minutes before you add the yeast mixture, though… if the yeast gets into too hot of a situation, it's going to die. Dead yeast is useless yeast. #BeenThereDoneThat
After you've allowed the mixture to cool and whisked in your eggs & yeast, replace your attachment with the dough hook, set the mixer on a low setting, and start adding your flour one cup at a time. Do it slowly. Again, there's a method to my madness. Doing it this way is less work for the mixer… and keeps you and your kitchen from being coated in a fine cover of flour. It also allows you to watch your dough easier and stop adding flour when the dough starts to pull away from the sides of the bowl.
Once your dough reaches the stage where it's pulling away from the sides of the bowl, remove the dough hook and cover the bowl–right there on the mixer–to allow the dough to rise. Now, my mom always did this with loose plastic wrap, but I prefer to do this with a warm, moist kitchen towel. I feel that the kitchen towel allows more moisture into the dough, and keeps it better insulated so that it rises a little more evenly and a bit faster. Also, there's the fact that the towel is infinitely reusable, so there's that whole "good for the environment" thing too. Honestly, it's your call though.
After the dough has doubled in size, it's time to form it into rolls and get it on the tray. For doing this, I highly suggest spraying your hands with non-stick cooking spray before touching that dough… it keeps you from becoming a dough monster and helps the whole roll-making process go a bit quicker.
After they're all on the baking tray, again, allow your beautiful rolls to rise a second time, just like you did when they were in the bowl. This will take another hour. (Trust me, your patience will be rewarded with deliciousness!)
Once your rolls have reached that beautiful roll-like size, they are FINALLY ready to go in the oven. (And, hey, if you like your rolls topped with seeds or whatever, this is the time to make that happen. Just brush the tops with a little egg wash and sprinkle whatever seeds you like on top.) Fire up that hot-box to 375F, and as soon as it's ready, bake away. The rolls take about 15 minutes to bake. My oven has a blower on it, so everything bakes a little unevenly… if your oven is the same way, I highly recommend turning your tray half-way through the bake time.
When you take them out of the oven, brush those brown beauties with a little melted butter, and try not to dive straight in until they're cool enough to handle.
Old-Fashioned Yeast Rolls
Ingredients
1

envelope OR 2 1/4 tsp dry yeast

1

Tbsp

sugar

1/4

c

lukewarm milk

3/4

c

milk

scalded*

1/2

c

butter

1/3

c

sugar

1/2

tsp

salt

3

eggs

beaten

4-5

c

all-purpose flour**

2

Tbsp

butter
Instructions
Dissolve yeast and 1 Tbsp sugar in lukewarm milk.

Combine scalded milk, butter, 1/3 c sugar, and salt in bowl of Kitchen Aid stand mixer, mix well with balloon whisk attachment. Let stand to cool 10 minutes.

Whisk in eggs and yeast mixture. Replace balloon whisk attachment with dough hook attachment. With mixer on low speed, add one cup of flour at a time, until dough starts to pull away from the bowl. Remove dough hook attachment and cover bowl with warm, damp dish towel. Allow mixture to rise until doubled in bulk. This generally takes about 1 hour.

On non-stick baking sheet, brush 2 Tbsp butter covering surface. Shape dough into 24 rolls, and evenly distribute on the baking sheet. Cover with warm damp dish towel. Allow rolls to rise until doubled in size. Again, this generally takes about an hour.

Bake at 375F for 15 minutes. Brush tops of rolls with melted butter just after removing from the oven. Allow to cool. Can be stored at room temperature for up to 3 days, or frozen for up to 3 months.***
Notes
Just a few notes for ya…
*For scalded milk: Scalded milk is basically milk warmed up enough that it begins to thicken a little, and slight bubbles can be seen along the edges of it in the pan. Do not boil! Scalding kills the proteins in the milk, so that your bread is lighter and fluffier. Whole milk and powdered milk work best for scalding. I recommend doing this on the stove top, on medium-low heat, in a heavy-bottomed sauce pan. Stir your milk constantly with a wooden spoon. Doing it this way (instead of in a microwave) allows you to keep a closer eye on your milk, and prevent it from boiling.
**For this recipe, you will use somewhere between 4-5 cups of flour. The more humid it is in your kitchen, the more flour you will need to achieve the desired consistency of your bread dough.
***If freezing your rolls, be sure to wrap desired amount tightly in foil (I generally divide my tray up so that I freeze them in increments of six), then put foil wrapped rolls into a zip top freezer bag. To reheat, remove from bag, open one end of foil for steam to escape, and bake at 350F for 10-12 minutes.
If you enjoyed this recipe (and tell me all about it in the comments below!), be sure to check out all my other Sip Dash Savor recipes here!